Gallery of Turtle Baby Pictures
This web page contains pictures of box turtles from members of the Box Turtle Discussion List. All pictures are owned by the photographers, and may not be used by other people.
See more box turtles in the other gallery rooms and note the different coloring and expressions of individuals.
Gallery Room 3


Scroll down and see our turtle friends.
Give the pics a few minutes to appear, please.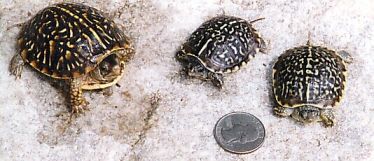 Ian's Desert Ornate hatchlings.

Closeup of one of Ian's Desert Ornate hatchlings.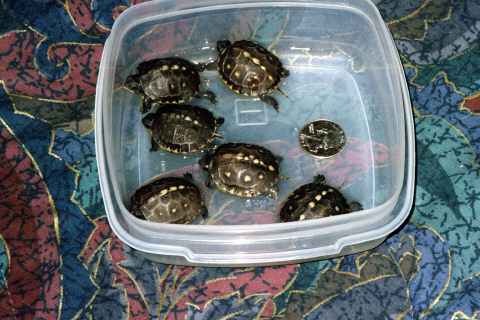 Eastern hatchlings.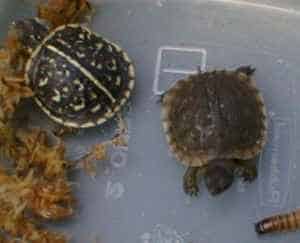 A Three-toed and Ornate hatchlings.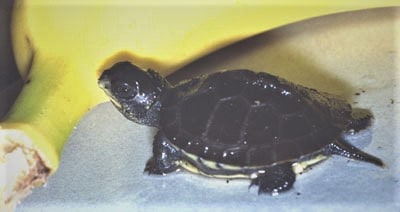 Martini, Steven T's hatchling and the first to be born on the box turtle list in 1999!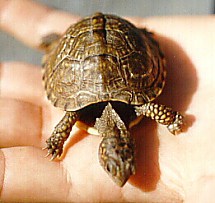 These are Three-toed box turtles and are so small they will fit on a palm.

But they grow fast. In a year or two this is what they look like.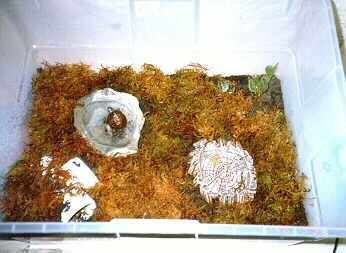 Ah, a home and a warm bath! What more would baby Three-toeds want? How about some BUGS!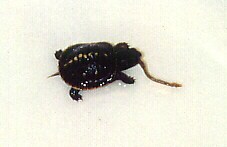 An Eastern box turtle at several months old. And here he is again at about 18 months old!
---
Return to Box Turtle Care and Conservation
---
Disclaimer: Please use all information contained on this web site at your own risk. Last updated on December 30, 2010 .